3494 E Date Ave ** Fresno, CA 93725
559-266-1673 * 800-824-0706 * fax-559-266-8232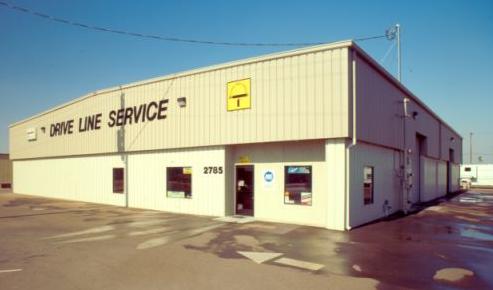 Our Bullet Train Experience
For several years we have known that the California High Speed Rail was requiring our eviction under the eminent domain statute. It has been a grueling, thankless and expensive process of paperwork, idle gossip, change of plans, delays, hurry up and wait. Thank you State of California! As of November 1st, 2016 our new location is 3494 East Date, Fresno, CA 93725. It's less than one half mile from the old shop, across Golden State. We look forward to watching the train wiz by, full of happy riders who will save money and save time in reaching their destinations.
From the olde shop, go north on Golden State. First left, first right and see us on your left. I have driven a three wood from one place to the other. I have also driven a pickup truck from place to place going on 1,000 times now. Moving inventory is a tedious business. We could not afford to lose track of so many small parts.
The good news is that we have done a comprehensive inventory count as we moved. The computer is as accurate as it has ever been, and hopefully our inventory control will be more intelligent than ever too. Be advised our lead times from our vendors range from 1-6 months, so thinking ahead is the name of the game.
There was/is/will not be any disruption in service as we complete this project. Our phone number(s) remains the same 559-266-1673.
The Drive Line Service Story
Drive Line Service of : West Sacramento, Fresno, and Redding are all owned by a common corporation.

Drive Line Service was originally a franchise business built on patented equipment that was invented, designed and manufactured in West Sacramento, CA. By 1985, there were no less than 120 independently owned Drive Line Service franchises nationwide. Their success ratio and impact on the repair market made them a driving force in establishing the criteria and quality standards for the manufacture and repair of drivelines – quite an accomplishment for a collection of small businesses.
As of 2006 only 6 of the original 120 franchises had discontinued operations.
History of Drive Line Service
Concept started in 1969 by Mark Vrilakas. Problem: Failure of bearings in Allison and Fuller transmissions attributed to out-of-balance drivelines resulting in excessive side loads on bearings.
Mark invented and patented equipment which allowed the assembler to duplicate vehicle conditions (dynamic rotation). By straightening and balancing the driveline off of the universal joint centers, this equipment proved to be extremely sensitive and achieved better tolerances than even factory specifications.
In 1970, Mark and his brother John made the decision to manufacture equipment and sell franchises. By 1973 there were franchises in Reno, Santa Rosa, San Jose, and of course, West Sacramento.
Due to health problems (Mark had a heart attack and John had a stroke), the manufacturing and franchising business was sold to three engineers from the aerospace industry who had worked in various capacities during the years of the Apollo Project. These men, Bob Foor, Byron Scoggan, and Lou Wilson took over in the fall of 1973.
The more exposure the franchises received, the more technical challenges confronted them. Two piece drivelines, even after balancing the halves separately, were often still emitting unaccounted-for vibrations. Certain component parts were recognized as 'problems' or 'weak points', experiencing a predictable failure. By the early 1980s, non-serviceable drivelines hit the road. This situation would spawn an entire segment within the industry.
The customer base quickly became more demanding as the factories continued to improve and expand their models of autos and trucks. The partners, along with their employees, began the arduous, methodical process of solution seeking for each and every difficulty that surfaced, cataloging repair procedures as they went, and identifying 'chronic' failures.
The early 1980s saw a boom in franchise sales and equipment manufacturing. Much time was spent improving the proprietary equipment with the goal of a single machine that could straighten, weld, and balance a multi piece driveline. The center bearing pedestal was pioneered in the Fresno store by Byron Scoggan while he was investigating the agricultural PTO market there. A new support system was designed for the connecting ends. Other technical challenges were also overcome; and when at last the first "ShaftMaster" was rolled out in 1982, the original concept of building drivelines by rotating them on the universal joints had reached its pinnacle.
Several new patents were issued based on the modifications. They were still in effect when the manufacturing business was put up for sale in the late 1980s. By 1991 the sale was completed and soon thereafter the new owners decided to terminate the franchising operation while continuing to support the existing franchises with the proprietary equipment. This arrangement is still in effect today.
Interestingly, by the turn of the century, Dana Spicer, the original driveline maker, had adopted the ShaftMaster as the best means of repair and testing for drivelines of all sizes.
(Today, the evolutionary descendents of the original Drive Line Service equipment are available through SuperFlow Technologies Group * Hicklin Engineering, L.C.)